Francisella tularensis is a species of gram negative rods, which are non motile, non-spore forming aerobic bacteria, responsible for causing tularemia.
Portal of Entry
Humans are accidental "death-end" hosts, bitten by vectors or skin contact with wild animals. Rarely ingested in infected meat, producing gastrointestinal tularemia. Also are inhaled producing pneumonia
There is no person-to-person spread.
Pathogenesis
Form ulcers at the site of entry.
Survive in macrophages and are transported to reticuloendothelial system
Granulomas are formed, followed by necrosis and abscess formation.
Endotoxin is produced, but no exotoxin.
Virulence Factors
Lipopolysaccharide serves as endotoxin.
Predisposing Factors
•    Contact with wild animals
•    Bitten by vectors
•    Ingestion of infected meats
•    Immunocompromised persons
•    Cuts in skin
Clinical symptoms
Clinical symptoms depend upon the site of entry:
Handling infected animals
Slow growing ulcer at the point of contact
Swollen lymph nodes
Inhaled
Sudden development of headache
High fever
Chills
Body aches
Fatigue
Ingested  
Sore throat
Abdominal pain
Diarrhea
Vomiting
Eye infections
Ulcers
Pneumonia
Lab- Diagnosis
Microscopy
•    Gram negative rods
•    Non motile
•    Non- spore forming
•    Aerobic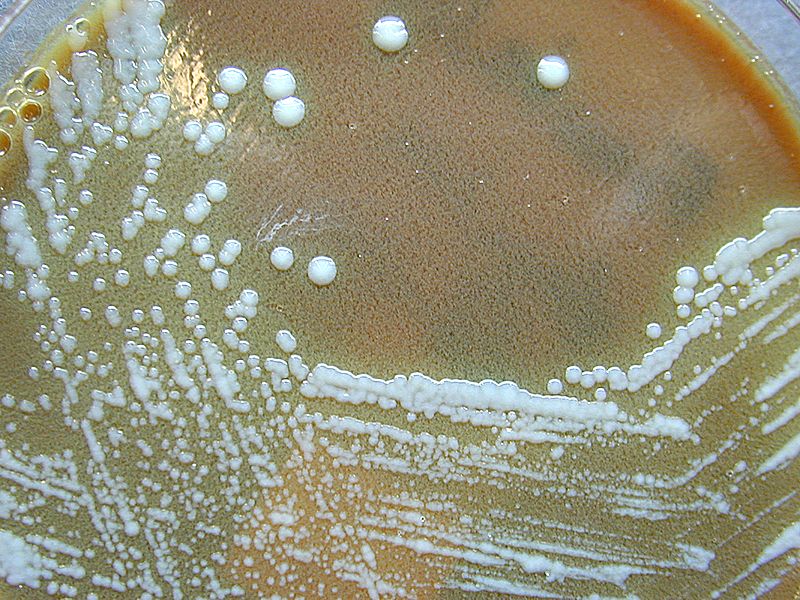 Culture
Rarely done because of:-
High risk of transmission of infection to lab workers
Special cysteine- containing medium is required for growth is not easily available
Serological tests
•    Agglutination test with acute and convalescent phase serum sample.
•    Fluorescent –antibody staining
•    PCR