Pasteurella multocida is a gram negative coccobacillus, which is non-motile and pencillin sensitive, responsible for causing zoonotic infections.
Transmission:
Pasteurella are part of normal flora found in mouth of domestic cats and dogs. They are transmitted by biting.
Pathogenesis:
Pathogenesis is not fully understood. Capsule has anti phagocytic properties. Endotoxin is produced but there is no exotoxin.
Virulence factors:
•    Endotoxin – lipopolysacchide
•    Capsule
Predisposing factors:
•    Sutured animal bites
•    Immunocompromised patients
Clinical symptoms:
•    Rapidly spreading cellulitis at the site of animal bite
•    Local wound infection
•    Lymphadenitis
•    Sub acute to chronic infections of lower respiratory tract
Lab diagnosis:
Specimen:
•    Sample from wound site
Microscopy:
•    Gram negative rods
•    Short
•    Encapsulated
•    Bipolar staining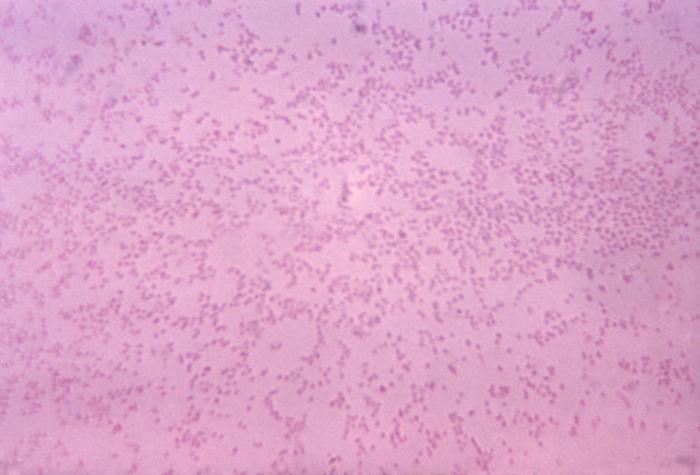 Serological test:
•    PCR
Treatment:
Penicillin G or ampicillin to prevent P. multocida infection when bitten.