Helicobacter pylori is a gram- negative rod, curved in shape and motile with the help of flagellum.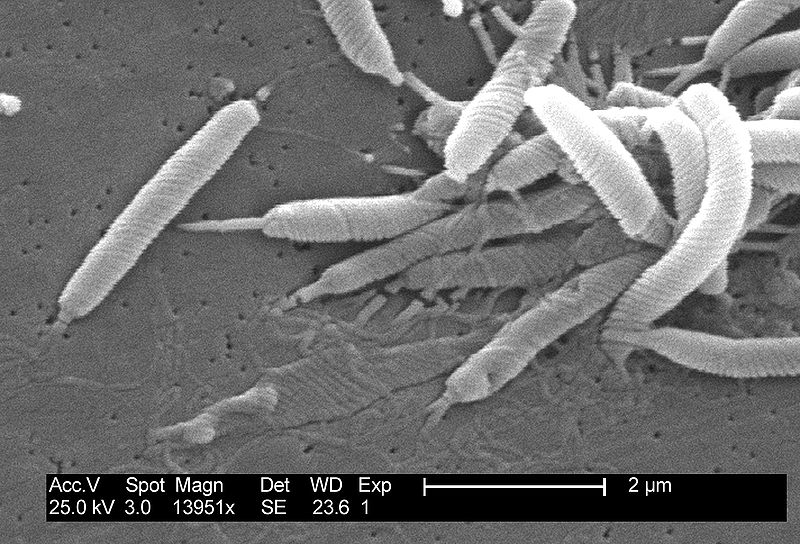 Pathogenesis
Route of Entry
Person to person transmission
Ingested
Not isolated from food, water, stool or animals
The organism usually colonies the stomach.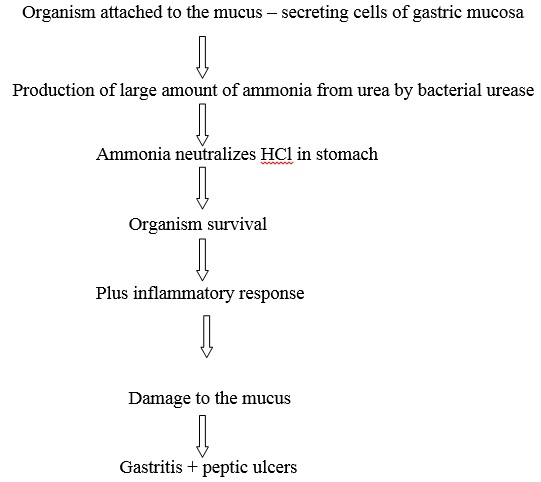 Chronic information
B-cell proliferation may lead to B-cell lymphoma.
Virulence factors
Urease
Enterotoxins
Flagellum
Predisposing factors
Cancers
Chronic NSAID's users
Bad hygiene
Malnutrition
Use of proton pump inhibitors
Clinical Symptoms
Gastritis
Peptic ulcers
Recurrent upper abdominal pain
No bacteremia or disseminated  disease
MALT ( mucosal associated lymphyd tissues )
Lab-Diagnosis
Specimen
•    Stool -antigens are detected
•    Gastric biopsy
Microscopy
Following features are observed under microscope:
•    Gram- negative rods
•    Curved in shape
•    Flagellum present
•    Motile
Culture
Microaerophilic organisms
Gram – stain is used for gastric biopsy
Gastric mucosa is cultured on improved perston blood-free medium. They are urease positive and show grey colonies.
Blood agar -slightly beta hemolytic colonies are formed.
Biochemical Tests
Serologic Test
Latex agglutination test
PCR
Treatment
Two antibiotics plus an agent to lower acidity.