Urine formation is a result of three processes:
1) Glomerular Filtration
2) Tubular Reabsorption
3) Tubular secretion
Urine= Filtration – Absorption + Secretion
Glomerular Filtration:
Glomerular filtration is the filtration of protein free plasma from glomerular capillaries into bowman's capsule.
This is the first step in urine formation.
Glomerular Filtration Rate:
The volume of glomerular filtrate formed per minute.
This is nearly 125 ml/min.
Glomerular Filtration Membrane:
It has three layers:
1) Capillary endothelial layer
2) Basement membrane
3) Podocyte layer
Determinants of Glomerular Filtration Rate:
1) Filtration Coefficient
2) Net filtration pressure

Regulation of Glomerular Filtration Rate:
There are three primary regulators:
1) Autoregulation
2) Neural control
3) Hormonal and autocoid control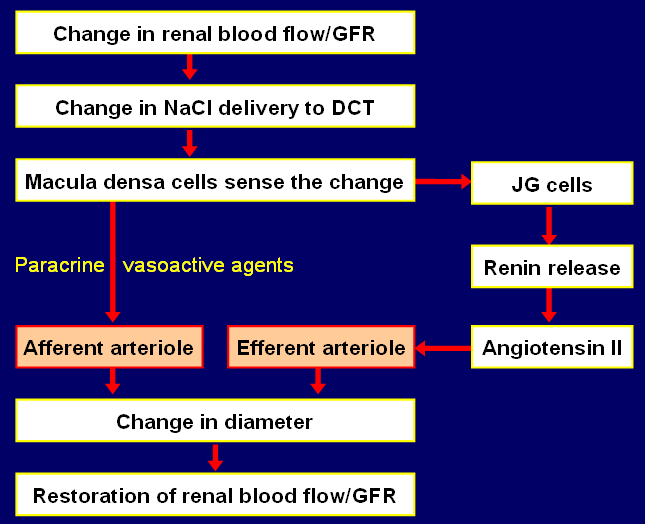 Regulation of Urine Output:
There are two lines of defence:
1) Tubuloglomerular Feedback
2) Glomerulotubular Feedback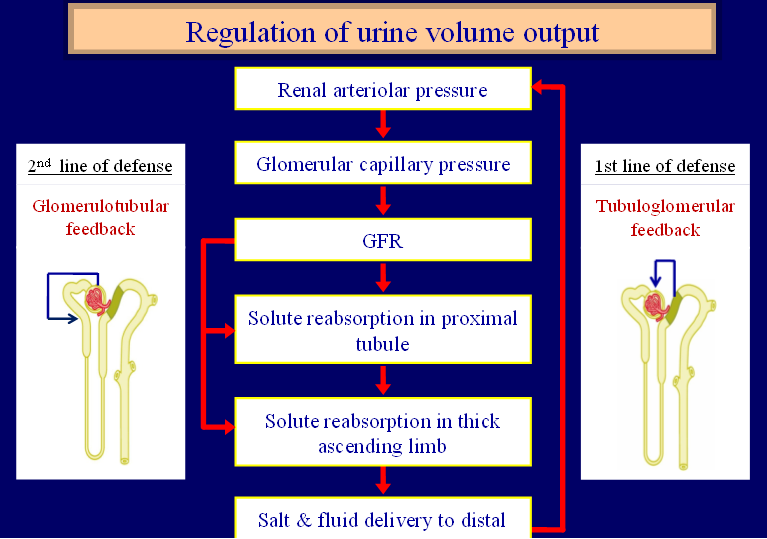 To access the complete lecture click on the link below: