Examination by means of direct ophthalmoscope involves the following simple steps:
Visual acuity. Tell him to fixate on 6/60 line.
Dim the light
Distant direct ophthalmoscopy is performed with '0' DS lens
Anterior segment examination is done with +10 DS lens
Fundoscopy is performed by adjusting turret according to refractive error of both the examiner and patient.
Look at:

Disc
Macula
Periphery -by asking him to look in superior temporal, inferior temporal, superior nasal and inferior nasal quadrants.
Fovea by asking him to fixate light.

Red free filter for vitrous opacities and NFL defect.
Thank the patient.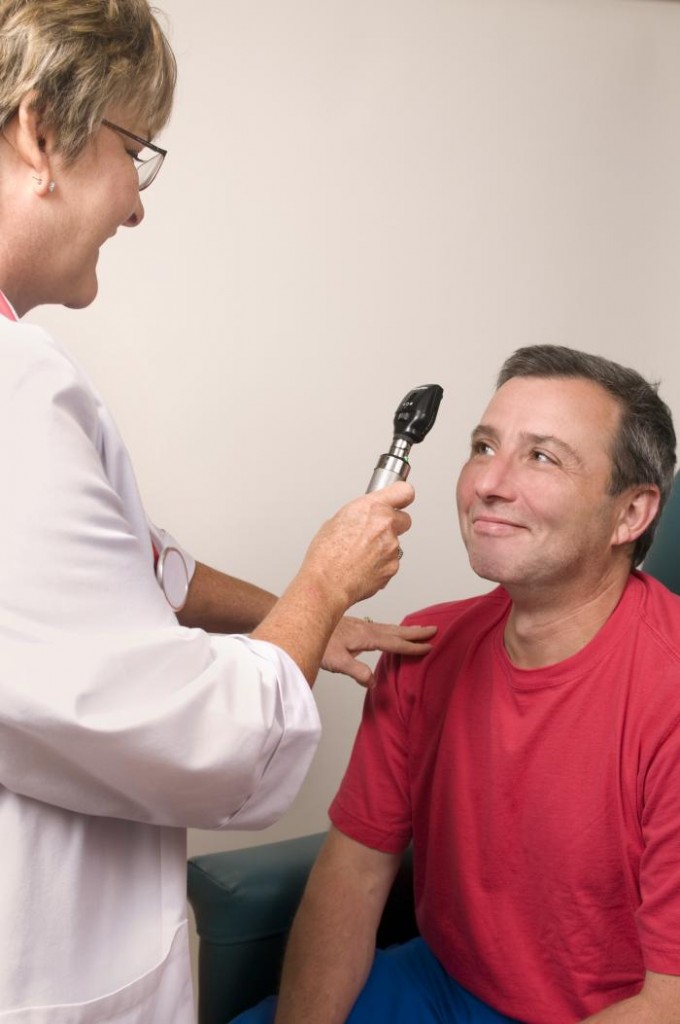 Image courtesy of CDC/Amanda Mills